IBI Scoreboard for September 19, 2014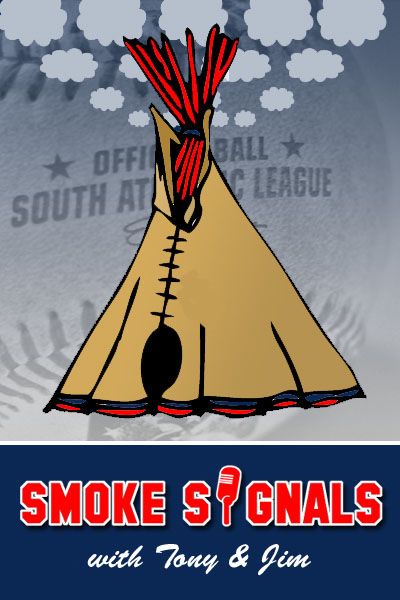 http://www.blogtalkradio.com/smokesignals
"Smoke Signals" hosted by Tony Lastoria and Jim Pete
Every Tuesday 10:00-11:00pm EST
Call in number: (347)202-0338
"Smoke Signals" is hosted by Tony Lastoria and Jim Pete, and originally debuted on August 13, 2008. The original show lineup from August of 2008 to October of 2011 included Paul Cousineau as co-host, but with a growing family and limited free time he was unable to commit to the show any longer, so Jim Pete stepped into co-host duties in April of 2012.
While Paul and I initially went into this with zero radio experience, the show has evolved over the years and we have gotten to the point where we are comfortable with the show setup. Since early October 2008 we have had a guest on nearly every week, usually a minor leaguer from the Indians farm system, but sometimes other writers from other sites as well. Some previous guests we have had on the show include: Kevin Goldstein, Anthony Castrovince, Terry Pluto, Michael Brantley, Chuck Lofgren, Jordan Brown, Nick Weglarz, Jason Kipnis, Alex White, David Huff, and more.
The player below should automatically play the most current show from The Smoke Signals lineup. You can use this page to listen to the show when it airs live, or if we are not live simply pick from one of the shows in the dropdown menu and select it to play it.
---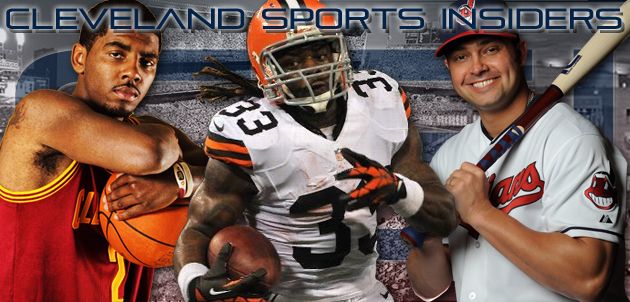 http://www.blogtalkradio.com/smokesignals
"CSI: Cleveland Sports Insiders" hosted by Jim Pete and Steve Orbanek
Every Sunday: 9:00-10:00pm EST
Call in number: (347)202-0338
"CSI: Cleveland Sports Insiders" is a weekly online radio show at IBI hosted by "Smoke Signals" co-host Jim Pete along with fellow IBI editor Steve Orbanek. Unlike IBI's other radio offerings, CSI does not focus solely on baseball. The Indians are still a big part of the show, but all Cleveland professional teams, including the Cleveland Browns and Cleveland Cavaliers, are covered at length within the one-hour broadcast.
2013 marks the second season for CSI, and Jim and Steve look to build off a strong 2012 debut, which was highlighted by an appearance on the show by ESPN senior writer and NFL guru John Clayton.
---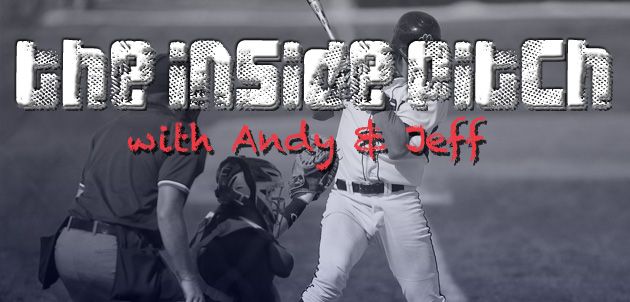 http://www.blogtalkradio.com/smokesignals
"The Inside Pitch" hosted by Andrew Zajac and Jeff Ellis
Every Sunday 7:00-7:30pm EST
Call in number: (347)202-0338
"The Inside Pitch" is an on-line radio show hosted by Andrew Zajac and Jeff Ellis, who are two contributing members of IndiansBaseballInsider.com. The show debuted in April of 2012 and has a heavy focus on fantasy baseball, though depending on the time of the year the show also focuses on other subjects like the Cleveland Indians, the Major League Baseball Draft, trade and free agent rumors, and lots more.
---
http://www
.blogtalkradio.com/smokesignals
"Call to the Bullpen" hosted by Jake Dungan and Hayden Grove
Every Wednesday 10:00pm-12:00am EST
Call-in number: (347) 202-0338
"Call to the Bullpen" is an Indians and Major League Baseball discussion show hosted by IBI writers and contributors Jake Dungan and Hayden Grove. The show debuted at the start of the 2013 Indians season as a roundtable show with several hosts, but Jake and Hayden eventually took over the primary hosting duties.
During the regular season, the show airs every Wednesday night at 10:00 pm EST and discusses the latest Indians and MLB news and notes, including poll questions, trade/free-agent speculation, injury news and a recap of the most recent Tribe game. They also open up the phone lines to the fans throughout the show to give their input.
---
Subscribing To iTunes
Once every show finishes it is automatically added to iTunes. To have the podcast of every show sent right to your desktop and to your MP3 player or iPod, do the following:
Open iTunes, click on "Advanced" along the top, and then click on "Subscribe to Podcast" and enter the following feed: http://www.blogtalkradio.com/smokesignals/podcast. All the shows will be added once they are finished.
Thanks for listening!