The Sunday Drive with a lame duck first half for Kinston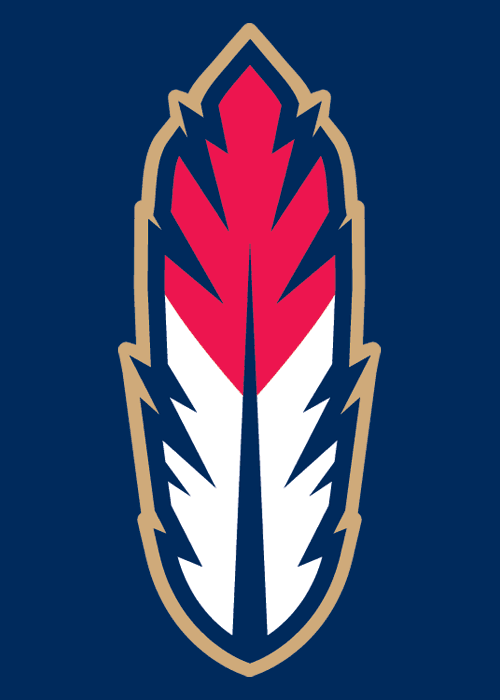 Enter Father's Day, 2010. Somehow, I've managed to put together a day of insanity that includes fighting a stubborn patch of poison ivy in my backyard, painting my bathroom, sanding a new dresser, and welcoming my in-laws for a joyful week-long visit. Weaving in and out of that will be viewing what seems like 24 hours of golf, with the U.S. Open at Pebble Beach on the West Coast, along with the final game in a three game set with the Pirates.
While I can't promise you a surprise visit from LeBron James, I can promise you an abbreviated version of the Sunday Drive.
The K-Tribe continued their holding pattern, going 3-3 for the week. With one more game prior to the All-Star Break, the baby Indians weren't fighting for anything but consistency.
With Poison Ivy looming and that "stupid long" Dustin Johnson ready to win the Open, let's get driving....
Where We Stand in Week 11:

Overall Record: 35-34 third place (3-3 this past week) 8 games behind Winston-Salem, and eliminated from the first half title
Week 11 Games:
13 vs. Myrtle Beach, W 10-2 (WP: M. Popham; LP: J. Hoover)
15 @ Lynchburg, W 2-1 (WP: J. Gardner; LP: B. Boxberger; SV: C. Burns)
16 @ Lynchburg, Postponed: Rain
17 @ Lynchburg, L 0-2 (WP: E. Volquez; LP: T. McFarland; SV: D. Joseph)
17 @ Lynchburg, W 8-1 (WP: J. Mahalic; LP: J. Avery)
18 @ Salem, L 2-3 (WP: B. Maxwell; LP: C. Jones)
19 @ Salem, L 0-12 (WP: L. McClain; LP: M. Popham)

The Transactions:
06/17/2010 Justin Toole assigned to Kinston Indians from AZL Indians.
06/14/2010 3B Adam Davis assigned to Kinston Indians from Akron Aeros.
06/14/2010 Jordan Henry assigned to Akron Aeros from Kinston Indians.

Week 11 Offense:
It was an all or nothing week for the K-Tribe offense. Overall, Kinston scored 22 runs, 18 of which came in two victories. In the other four games, Kinston obviously managed only four runs, getting shut out twice. Overall, Kinston hit .243 for the week.
While Karexon Sanchez only hit .235 for the week, he still managed to be the offensive centerpiece of the team. With his eight walks, his OBP was .480. Sanchez also led the team with five runs, five RBI and two home runs. They were the only home runs that Kinston hit all week. Sanchez is now the primary second baseman on the team, with Jason Kipnis in Akron. I still feel that Sanchez is best used as an uber-utility player, and a fringe offensive help, not the center of the team. That said, his patience at the plate, solid glove at all positions and versatility should make him a valuable commodity.
Lucas Montero helped pick up the slack of Jordan Henry's call up. Montero went 9 for 24 for the week, with three runs, three doubles and three RBI. He also stole five bases, and has 18 for the season. He's only been caught twice.
Doug Pickens continued his hot hitting with three multi-hit games, going 7 for 19, for a .268 average. He had three runs, three doubles, two RBI and two walks. Pickens, who also catches, primarily played first base and DH-ed, catching only one game for the week.
Abner Abreu picked it up a bit offensively, going 7 for 23 for a .304 average. Still, he only had two runs and an RBI. He did steal a base and cut his strike outs to three, but without his power, this team will continue to struggle.
No other player with more than ten at bats hit over .250 for the week.
Week 11 Bullpen:
The bullpen continued to pitch well, although with a rain-out caused double-header, didn't see much action. Overall, the pen had a 2.89 ERA, striking out nine and only walking two in 18 2/3 innings.
Travis Turek is starting to show the one thing that was keeping him from excelling at this level: consistency. Turek made two appearances, going four innings total. He gave up four hits and no earned runs. Turek isn't asked dominate, just keep the status quo, which he is finally doing.
Matthew Langwell continued to pitch well in his 2 2/3 innings of work. He gave up three hits, and struck out three in his only appearance of the week. Brian Grening made the most of his only appearance, giving up only one hit and striking out one in 1 1/3 innings. Rob Bryson also had a nice week in his one game pitched. He gave up a hit, while striking out two in his only inning of work.
Chris Jones and Cory Burns both had their ups and downs this week. Jones went 0-1 in two games and 2 2/3 innings pitched. He gave up five hits and an earned run, with a strike out. In his two-inning appearance, Jones gave up two hits with a K. In his 2/3-inning appearance, he gave up three hits and a run. Burns mirrored Jones a bit in his two appearances. In his first, he gave up two hits, two runs and two walks. In his second, he did give up two hits, but nothing else in getting his team-leading ninth save.
Dave Roberts continued his roller coaster ride in his two appearances, and five innings pitched. Overall, he gave up six hits and three home runs, while striking out two. Five of the hits, and all the runs came in one three-inning appearance. His two inning appearance was a one-hit, one-strikeout showcase.
Week 11 Starters:
I hate to sound like a broken record, but the K-Tribe starters were spot-on this week, with the exception of Marty Popham's Saturday night debacle. Overall, the starters went 3-2 with a 3.19 ERA. The struck out 33 batters and only walked nine in 31 innings pitched. While this rotation lacks that dominant starter, it is filled with players who are either a pitch away from being major league ready, or who can locate. It will be interesting to see what happens when Jason Knapp, who is that dominant sort, shows up firing sometime early in the second half.
Joe Gardner went 1-0 for the week, giving up only one hit and a walk, while striking out six. Gardner is 5-1 overall, with a 1.79 ERA. He's struck out 40 batters in 45 1/3 innings, while walking 17. He may slowly be becoming the ace of this staff.
T.J. McFarland continued his strong season, although he went 0-1 for the week. Still, he did go six innings (a double-header complete game), giving up only two hits and two walks, while striking out eight. The two runs scored against him were unearned. He led the Carolina League in first-half ERA, although Gardner would have surpassed him had he had enough appearances.
Joey Mahalic rebounded nicely this week, going 1-0. He gave up four hits and an earned run, but most importantly, didn't walk a batter. He struck out six, and continued his very under-the-radar season.
T.J. House struggled with control this week in his only appearance. He went six innings, giving up five hits, two runs and four walks, while striking out six in a no decision. He's second in the league in giving up walks, with 35. For House to be taken seriously as a starter or reliever, he'll have to garner some more control.
It was a tale of two Pophams, as Marty Popham came off his
Carolina League pitcher of the week honors
. Overall, Popham made two appearances, and went eight innings. He gave up fourteen hits, eight earned runs and two walks, while striking out seven. However, he went 1-1, and was lights out in his first start. In that start, Popham went six innings, giving up only four hits and a walk, while striking out seven. In his second, he went two innings, giving up ten hits and the eight runs. Perhaps the pitcher of the week honors went straight to his head. It happens, he's just a kid.
Week 11 Awards:
Offensive player of the week:
Karexon Sanchez
Relief pitcher of the week:
Travis Turek
Staring pitcher of the week:
Joe Gardner
Player of the week:
Karexon Sanchez
Here comes week 12:
20 @ Salem, 4:05 PM
22 Carolina League All-Star Game at Myrtle Beach
24 vs. Lynchburg, 7:00 PM
25 vs. Lynchburg, 7:00 PM
26 vs. Lynchburg, 7:00 PM

The Rearviewmirror:
See you later Jordan Henry. His fantastic play in centerfield and plate discipline will be missed. In his first full-season, Henry was leading the Carolina League in OBP, and was the straw that stirred the drink for Kinston. Good luck, Jordan, in your rise through the system
User Comments
No comments currently. Be the first to comment!