Looking Back at the Draft: 1996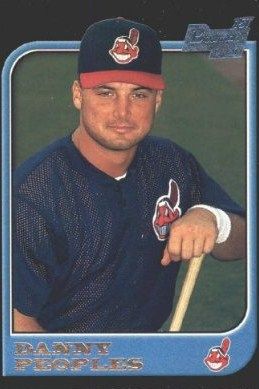 The year is 1996.
Dallas defeats
Pittsburgh
for their 5
th
Super Bowl Title. First Lady Hillary Clinton is called to testify before a federal grand jury as part of the Whitewater scandal.
HAMAS
detonates several suicide bombs in Israel, killing hundreds. The
Unabomber
, Ted
Kaczynski
, is
appended
at his shack in Montana.
Hizballah
crashes a truck bomb into the
Khobar
Towers in Saudi Arabia,
killing
19 American servicemen. Iraqi officials continue to prohibit
UNSCOM
inspectors from completing their inspections of Republican Guard bases, biological, chemical and nuclear weapons sites, but President Clinton is unable to build a coalition in the UN to actually do anything about it. Boris Yeltsin is re-elected President of Russia. The 1996 Summer Olympics take place in Atlanta.
Usama
bin Laden, the leader of
al
-
Qaida
, writes "The Declaration of Jihad on the Americans Occupying the Country of the Two Sacred Places," demanding American
withdrawal
from Saudi Arabia.
UNSCOM
inspectors discover buried prohibited missile parts, but are prohibited by the Iraqi's from removing the parts for full analysis. Bill Clinton is re-elected as President of the United States.
The Indians win 99 games and the Central Division, but fall to the Orioles in the playoffs. Albert Belle hits 48
HR's
, but will leave the team after 1996 as a free agent. Kenny
Lofton
hits .317 and steals 75 bases, but will be traded to Atlanta in the
offseason
.
Indians 1st round pick:
Picking
unusually
late in the draft, the Indians selected 1B
Danny Peoples
28
th
overall in the first round. Peoples had a lot of pop in his bat, but he had a couple of holes in his swing as well. He hit 34
HRs
in 1997 for
Kinston
, but he also struck out 145 times. The HR/strikeout trend would continue through AA and AAA, with marks of 21/142, 21/122 and 17/133 from 1999-2001. Further complicating Peoples' path to the major leagues was the fact that the Indians had a guy by the name of Jim
Thome
playing 1B starting in 1997, so he was pretty well blocked. Still, Peoples could have at least turned himself into a prospect that would have brought something back via trade, as Richie
Sexson
, Sean Casey and others managed to accomplish. But Peoples finished with a career minor league average of .250, including just .222 in his final season in 2001. He blasted 104
HR's
, but struck out 639 times as well.
Best 1st round pick:
No future hall of
famers
in 1996's 1st round, but the A's did pick up a solid 3B with the 10
th
overall pick when they selected
Eric Chavez
out of Mount Caramel HS in San Diego. Chavez won six straight Gold Gloves, the first as a 23-year old in 2001, and the future looked bright and endless for the Oakland star. In addition to the Gold Gloves, Chavez hit over 20 HR every year from 2001-2007. Injuries derailed his promising career however, and he played in just 31 games from 2008-2009. But when he was in the lineup for Oakland, he was a steady presence both at the plate and in the field. Chavez is looking to bounce back with the A's in 2010, but is hitting just .234 with 1 HR so far.
Honorable mention: Kris Benson
, the #1 overall pick, was better know for his hot/crazy wife than for his pitching...
Jake Westbrook
was the 21st overall pick for the Colorado Rockies...
Mark Kotsay
(9
th
overall to Florida) has put together a solid career in the OF...Pitcher
Gil Meche
has been pretty much league average since he was selected 22
nd
overall by Seattle.
Indians best pick:
In the 56
th
round, the Indians selected
righthanded
pitcher
David Riske
out of the baseball hotbed of Green River Community College in Auburn, WA. Players selected in the 56
th
round do not typically last long in professional baseball, let alone make the major leagues, but
Riske
is pitching in his 11
th
season as a middle reliever for Milwaukee in 2010.
Riske
has a career record of 20-20, with a 3.57 ERA and 22 saves. He's been a solid middle reliever for most of his career, and was the best player and the best value in the Indians' 1996 draft.
Honorable mention:
The only other player signed by the Indians in 1996 that ended up having a decent career was SS
John McDonald
, selected in the 12
th
round out of Providence College. Johnny Mac was a defensive whiz who was blocked by the greatest defensive SS in the history of baseball in Omar
Vizquel
. He slid over to 2B, and was blocked by probably the greatest defensive 2B in the history of baseball in Robbie
Alomar
. Bad timing, to say the least. A solid utility infielder that could play anywhere on the infield, McDonald is still playing for the Blue Jays in 2010. He has a career batting average of just .238 and has 13 home runs in over 1700 career
AB's
.
Best early round picks:
With their 5
th
round pick, Arizona chose power
righty
Brad Penny
out of Broken Arrow HS in Oklahoma...Atlanta took
Mark DeRosa
in the 7
th
round...Boston picked up solid
contributors
Justin Duchscherer
and
Shea Hillenbrand
in the 8
th
and 10
th
rounds,
respectively
...White
Sox
5
th
round pick
Joe Crede
showed flashes of all star ability before back problems derailed his career...The Royals took
righty
Chad Durbin
out of a
Louisiana
high school in the 3rd round, and also picked up black sheep
Giambi brother Jeremy
in the 6
th
round...With their 3rd round pick, the Dodgers took solid SS
Alex Cora
...Minnesota picked up OF
Jacque Jones
in the 2
nd
round...The Yankees selected the oft-injured
Nick Johnson
in the 3rd round...Philly picked up one of the cornerstones of their franchise in the 2
nd
round, selecting SS
Jimmy Rollins
out of a California high school...The Expos took the mildly insane
Milton Bradley
in the 2
nd
round out of a Long Beach HS...
Casey Blake
and his beard were selected in the 7
th
round by Toronto out of baseball powerhouse Wichita State.
Best late round picks:
Expansion team Arizona took speedy 2B
Junior Spivey
in the 36
th
round...The Braves plucked a winner out of the 53rd round, taking Brian's brother
Marcus Giles
to be their 2B...Houston picked up 2/5
ths
of a pretty solid rotation in the 20
th
and 23rd rounds when they selected power
righties
Wade Miller
and
Roy Oswalt
,
respectively
...The Dodgers plucked lefty
Ted Lilly
out of Fresno CC in the 23rd round...The Yankees came up with a solid OF in the 30
th
round with their selection of
Marcus Thames
...Oakland took current Blue Jay closer
Kevin Gregg
in the 15
th
round...Pittsburgh took the injury-plagued but dominant lefty reliever
Mike Gonzalez
out of a Texas HS in the 17
th
round...Texas hit it big with their 31st round pick when they selected "3B"
Travis Hafner
out of Cowley County CC in Kansas...Slick fielding middle infielder
Orlando Hudson
was signed as a draft and follow out of the 33rd round by the Blue Jays...Adorable little
Jamey Carroll
was selected in the 14
th
round by the Expos.
The ones that got away:
Boston took
righthanded
pitcher
Aaron Harang
out of a San Diego HS in the 22
nd
round, but he found San Diego State too tempting to pass up...Florida took future Indians 2
nd
round pick and current Blue Jay
Brian Tallet
in the 14
th
round, but they were unable to come to terms...Minnesota took catcher
Josh Bard
in the 35
th
round, but he chose to attend Texas Tech instead...Seattle could have had an impact draft, but they were unable to come to terms with 48
th
round pick
Juan Pierre
or 59
th
round choice
Barry Zito
...
Everyone's
favorite
message board
whipping boy
Jason Michaels
was selected in the 44
th
round by expansion Tampa Bay, but he didn't sign.
Other interesting picks:
First round picks
Travis Lee
(2 overall),
John Patterson
(5),
Matt White
(7) and
Bobby Seay
(12) were granted free agency after "super agent"...you guessed it, Scott
Boras
...found a loophole in the Professional Baseball Agreement that required teams to offer contracts to every pick within 15 days of the draft. Despite the fact that most teams never offered formal contracts that quickly,
Boras
was able to have his clients declared free agents and negotiate on the open market. Expansion Tampa Bay and Arizona took advantage of this (or at least they thought they did), with Arizona signing Lee and Patterson and the Devil Rays signing White and
Seay
. The expansion franchises spent almost $30 million combined, and in return
received
a combined 10 or so wins over replacement (WAR).
Boras
tried to use the $30 million as an example that the draft unfairly limited the earning potential of his clients and American-born baseball players as a whole, but was unsuccessful. The loophole was closed the next year, and
Boras
would have to find other ways to make life miserable for
MLB
GM's
.
Indians June 1996 draft:
1. Danny Peoples, 1B
2. Ryan
McDermott
,
RHP
3. Jarrod Mays,
RHP
4. J.D.
Brammer
,
RHP
5. Grant Sharpe, 1B
6. Paul
Rigdon
,
RHP
7. Jim Hamilton,
LHP
8. Rob Stanton, OF
9. Sean
DePaula
,
RHP
10. William Jackson, OF
11. Joe
Horgan
,
LHP
12. John McDonald, SS
13. Cody Allison, C
14. Troy Kent, SS/3B
15.
Tonayne
Brown, OF
16.
Kapio
Spenser,
RHP
17. Mark Taylor,
LHP
18. Mike
Bacsik
,
LHP
19. Dan Wright,
RHP
20. Mike
Huelsmann
, OF
21. Jamie Brown,
RHP
22. Tim Palmer, C
23. Adam Taylor, C
24.
Arelio
Rodriguez, SS
25. David Willis, C/1B
26. Dennis
Konrady
, SS
27. Bob
Reichow
,
RHP
28. Brian
Whitlock
, SS
29. Mel Motley, OF
30. Matt
Koeman
,
RHP
31.
ChadDarnell
,
RHP
32. Jonathan McDonald,
RHP
33. Mitch Johnson,
RHP
34. Samuel Moses,
RHP
35. Humberto Vargas,
RHP
36. Robert Aaron,
RHP
37. Josh Walker,
RHP
38. Jeremy Jones, C
39. Marc Gwyn,
RHP
40. Byron Watson, OF
41. Miles Bryant, OF
42. Travis
Veracka
,
LHP
43. Alfred
Leatherwood
, 1B
44. Brian Bosch, C
45. Scott
Krause
, 2B
46. Brad
Brenneman
,
RHP
47. Mark
Zenk
, SS
48. Ryan
Soponmaa
, C
49. Chris Hesse, OF
50. Anthony Wright, OF
51. Casey Smith, C
52. Mark
Cridland
, OF
53. Joey Cole,
RHP
54. Matt Minter,
LHP
55. Charles Robertson,
RHP
56. David
Riske
,
RHP
57. Randy
Keisler
,
LHP
58. Ovid Valentin, OF
User Comments
No comments currently. Be the first to comment!